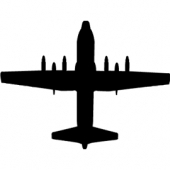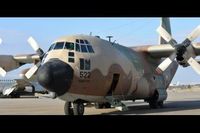 Israeli defense electronics company Elbit Systems Ltd. announced today that it was selected by the Israeli Ministry of Defense (IMOD) to provide and operate flight simulators for the upgraded C-130H and C-130J transport aircraft of the Israeli Air Force (IAF). The contract is worth $74 million over a 13-year period which includes a set up phase of three years and a ten-year operating period.
  Elbit Systems will set up and operate the IAF upgraded C-130H and C-130J training center, providing two inter-connected flight simulators that enable both single and squadron training and a ground crews simulator that enables high fidelity training of aircraft maintenance procedures.
Elbit Systems Aerospace Division general manager Yoram Shmuely said, "We are proud to have been selected by the IMOD, especially since it comes on the heels of the successful completion of the upgrade program of the IAF's C-130H aircraft fleet. This is yet another example of Elbit Systems' technological and operational leadership in the training and simulation field and attests to the growing demand in many countries for all-inclusive interconnected simulation platforms that enhance the quality of training while reducing flight hours."

---