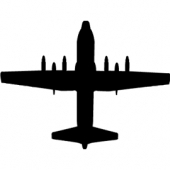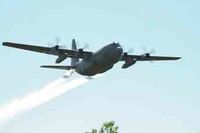 The U.S. Air Force Reserves has been called in to fight a growing enemy attacking the Texas Gulf Coast in the aftermath of Hurricane Harvey: mosquitoes. The 910th Airlift Wing began flying two specially equipped C-130H cargo planes over the upper Texas Coast, while Coastal Bend communities are spraying neighborhoods by truck.
Vast swarms of mosquitoes plague crews working to restore power and residents struggling to clean debris from their yards and homes. Workers in Port Aransas, Aransas Pass and Refugio have been especially infested.
Adult mosquitos blown away by high hurricane winds leave behind eggs that thrive in the subsequent flooding. Any surviving adults lay even more eggs, causing a population explosion, reports the Centers for Disease Control.
The first onslaught of mosquitoes following a heavy rain event like Harvey are mostly salt marsh mosquitoes, which pose no threat of diseases such as dengue or Zika virus. That will change within a few weeks, according to experts.
Aedes Aegypti mosquitos, which carry the deadly Zika virus, will soon be part of the inevitable population increase in the following weeks as the pests thrive on stagnating water in ditches, bayous and flooded fields.
While the Texas Department of State Health Services begin aerial spraying with the pesticide Duet all along the affected areas, trucks from municipalities will spray larvacide, which kills larvae on contact.
Residents along the Coastal Bend are asked to look for and eliminate any standing water on their properties that they can. Landowners with large pools of standing water should also spray, city officials urged.
Corpus Christi sprays each evening when mosquitoes are most active and bees begin to settle in for the night and are less likely to be affected. Spraying is from 7:30 p.m. to midnight by neighborhoods, which are marked on the map on this page.

---