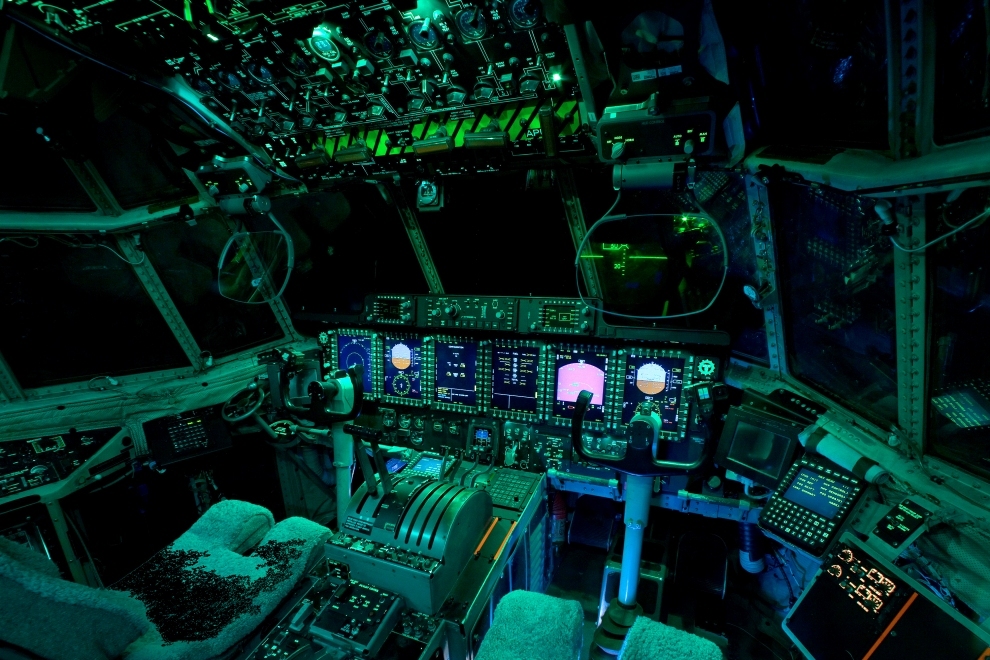 Six years after Congress pulled the plug on a sweeping overhaul and modernization of the C-130H workhorse airlifter, President Trump on Tuesday signed into law a $700 billion defense bill that earmarks $200 million to restart avionics modernization upgrade and a 2.4 percent pay increase for airmen at Little Rock Air Force Base and throughout the military.
The decision to upgrade the planes dates back to at least 2005 and has been plagued with cost overruns and bidding irregularities. Lockheed manufactures the planes, but in the past, Boeing developed and manufactured the AMP kits.
"I appreciate President Trump signing into law a bill that continues our support for Arkansans — and their families — serving in our nation's military. This is the 54th consecutive year that Congress has worked in a bipartisan fashion to ensure funding for vital functions of our armed forces," Rep. French Hill (R-Little Rock) said Tuesday.
"This includes more than $200 million for modernization for the C-130 Hercules fleet, which is the backbone of our Air Force Reserve and Air National Guard airmen and airwomen at Little Rock Air Force Base. It also gives our military personnel a much-deserved 2.4 percent pay increase. Our military is the most effective military in the world, and our brave men and women in uniform deserve the funding, tools, and support to successfully complete their strategic missions around the globe," Hill said.
Little Rock Air Force Base is considered the premiere C-130 base in the world, trains most C-130 crew member for U.S. allies and is a center of excellence.
In mid-2016, 54 C-130Hs were on the air base and 28 state-of-the-art C-130Js.
Before 2007, the cost of an AMP upgrade was projected at $14 million per aircraft, but Boeing engineers cut it then to about $7 million. At that time, the cost of a new, state-of-the-art C-130J was about $85 million.
Little Rock Air Force Base received the first five C-130H AMPs in 2011 for testing, but when the program was shelved, those planes were grounded.
Initially, a $5.8 billion avionics modernization program was intended to standardize the cockpits and avionics of roughly 500 C-130s of about 13 different types, but due to cost and schedule overruns and development problems, the Pentagon scaled the program back in 2005 to 222 planes.
In 2016, the Air Force anticipated upgrading 172 C-130Hs, but it is not clear how many aircraft would be modernized and to what extent. Communications upgrades are required by the Federal Aviation Agency by January 2020 or those planes will have to avoid preferred routes both in the U.S. and Europe.
The Associated Press reports that the bill, which also includes money for missile-defense programs to counter North Korea's nuclear threats, won't be operational unless Congress overturns a 2011 law limiting federal spending, including for the Defense Department.
---