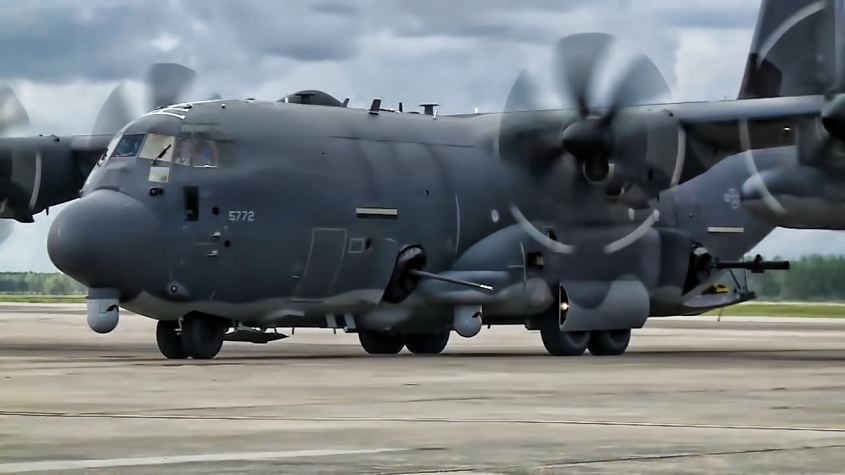 U.S. Special Operations Command selected BAE Systems to provide electronic warfare systems for its AC/MC-130J aircraft Wednesday, per a company announcement.

Under contract with the U.S. Special Operations Command, or SOCOM, BAE Systems designed, demonstrated and will now provide their Radio Frequency Countermeasure, or RFCM, system, which is to be used by both the U.S. Air Force's AC-130J Ghostrider and MC-130J Commando II aircraft.

The British-owned company entered into a developmental phase of the contract in January 2016 and competed with Northrop Grumman's Land and Avionics C4ISR division. According to the companies' announcements, Northrup Grumman received $32.8 million and BAE Systems received $22 million to develop EW systems that "detect, identify, locate, deny, degrade, disrupt, and defeat" threats.
BAE Systems received the $67 million contract today for the integration and installation of their EW systems into the AC/MC-130J aircraft over the next year and a half.

The contract's total value is expected to surpass $300 million.

BAE Systems' RFCM system will allow SOCOM aircraft to detect and defeat airborne and surface threats, supporting various missions, including armed over-watch, helicopter refueling and close air support.

"With our all-digital system, we're leveraging the latest, most advanced EW technology to create a highly mission-customized solution so that SOCOM's fleet remains capable and protected in the harshest of environments," said Brian Walters, vice president and general manager of Electronic Combat Solutions at BAE Systems.
Source: http://www.defensenews.com/articles/bae-systems-to-install-ew-systems-on-socom-c-120js
By Paige Williams
USAF Image
---