·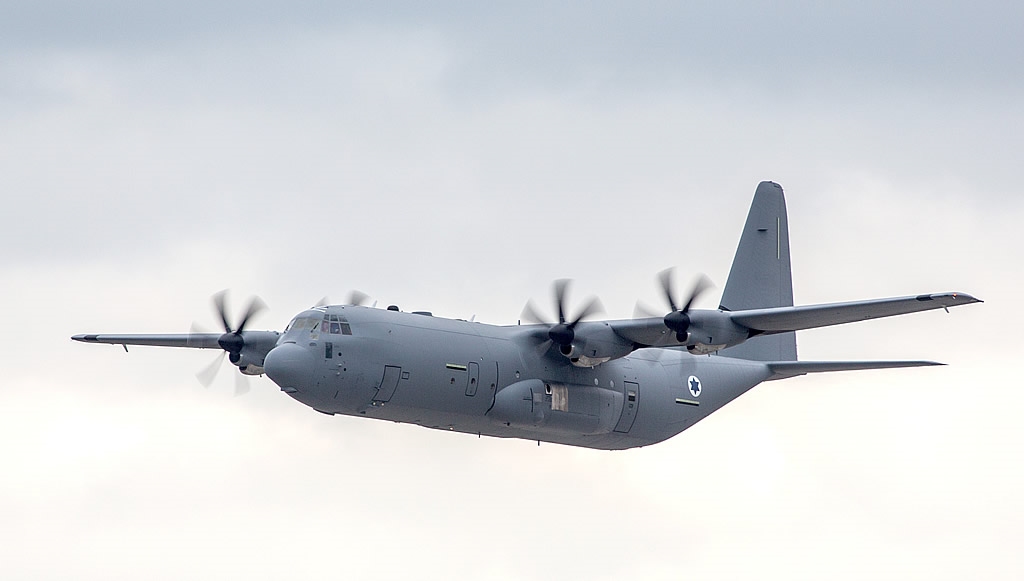 As reported by Ynetnews , two Israeli Air Force (IAF) C-130 Samson airlifters that were participating in a flyover to mark the country Independence Day made contact in the air and the flight crew were unaware of the incident.
The mishap was only discovered when ground crew discovered scuff marks on the wings of both aircraft during the post flight inspection.
The Israeli Defense Forces (IDF) claimed that no lives were put at risk because of the incident: "During the Independence Day flyover, two heavy transport planes came into close contact. There was no danger to human life, and the incident is being investigated."
However, in addition to the C-130 Samson cargo planes, the flyover also included Beechcraft King Air (Tzofit) planes, Gulfstream G550 (Shavit & Eitam) planes, the Boeing 707 Re'em refueling aircraft and the F-15 and F-16 (Ra'am and Barak) fighter jets. The F-35 advanced stealth aircraft also made its debut in a two-and-a-half hour flight from Eilat to Safed.
Noteworthy formation flying is always a difficult business even for well trained and skilled aircrews as witnessed also by the two Blue Angel F-18 Hornets which made contact last week because of an unexpected wake turbulence while training with the U.S. Air Force Air Demonstration Squadron, the Thunderbirds near Pensacola Beach, Florida.
Source: http://theaviationgeekclub.com/israeli-air-force-c-130-samson-airlifters-make-contact-country-independence-day-flyover/
---