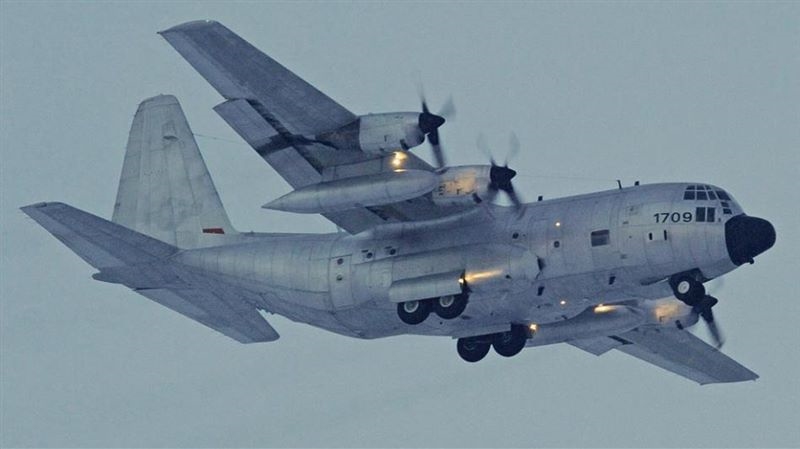 In one form or another, the C-130 Hercules has been associated with Hill Air Force Base for more than 50 years. 
But by early summer, a process will begin to phase the military's longest continuously produced aircraft off the base for good.
In a press release, the Air Force announced this week the C-130 depot maintenance work being performed at Hill's Ogden Air Logistics Complex will begin to transition to Warner Robins Air Force Base in Georgia in June.
The move is necessary to create more resources for an uptick in F-35 related maintenance work at the Ogden ALC, the release says.
The Department of Defense's 2019 budget request includes an increase in production of the F-35 Joint Strike Fighter, with a plan for the DOD to purchase 77 F-35s at $10.7 billion. The 77 jets are seven more than were purchased in 2018 and 14 more than in 2017.
Hill's ALC performs maintenance on all Air Force F-35s.
"Given the projected (F-35 workload) growth, we're preparing for additional workload in the coming years and have postured our resources and processes to meet the sustainment needs of the F-35 now and in the future," said a statement provided to the Standard-Examiner last week by the base's public affairs office.
Hill didn't provide details on how its plan for F-35 growth would be accomplished, but it's clear now the C-130 is a casualty of the next-generation fighter jet.
The C-130 is one of the military's most versatile aircraft. According to a Hill fact sheet, it's the primary transport vehicle for airdropping troops and equipment into hostile areas. It's used for medical and natural disaster relief missions, weather reconnaissance, firefighting, aerial refueling, search and rescue and more.
The plane has been a familiar sight in Northern Utah skies for decades.
In the 1960s, Hill supported operations in the Vietnam conflict by airlifting hundreds of tons of munitions into the region using the C-130 and other transport aircraft, according to the fact sheet.
The large-scale, depot maintenance work on the plane that will move to Warner Robins began at Hill in 1988.
---